About Us
Who is Element
13

?
Element13 Facades is a glazing contractor in the Denver Metro area, servicing the Front Range, from Colorado Springs to Weld County. The organization was started by Jason Nimmo and Brad Holt in 2019 with a strong aspiration to be something new and refreshing.
Jason and Brad launched the business to provide for a solid, trustworthy, experienced and customer/team focused solution for general contractors and architects/owners. Not only is their focus on "the client" but they bolster just as much focus and effort on the people that help support Element13 be successful.
The owners of the organization have been subject to many outstanding mentors and industry professionals, where they learned that people-focus is the key to success – win or lose – relationship building, nurturing and maintaining is the driver for success. Until robots take over the construction industry, we all have to love we what we do and be motivated to help support whenever and wherever possible.
Our purpose, cause, and passion ultimately rest on the relationships created through effective communication and coordination, transparency, integrity, and honor; it relies heavily on doing what we love and seeing those around us genuinely appreciate what it means to serve. Element13 strongly believes that when employees belong, they will guarantee your success. They will not be working hard and looking for innovative solutions for you, they will be doing it for themselves.
Beliefs
What Do We
Stand

For?
Mission Statement
Element13 Façades is safely schedule-driven to the highest quality and execution of exterior façades and wall systems delivered with high energy, integrity, and transparency.
Vision Statement
As a construction company and people-centric business, Element13 Façades' vision is to create an innovative and collaborative workplace where its people are empowered and trusted to dream, create, decide, and execute work in their own unique ways.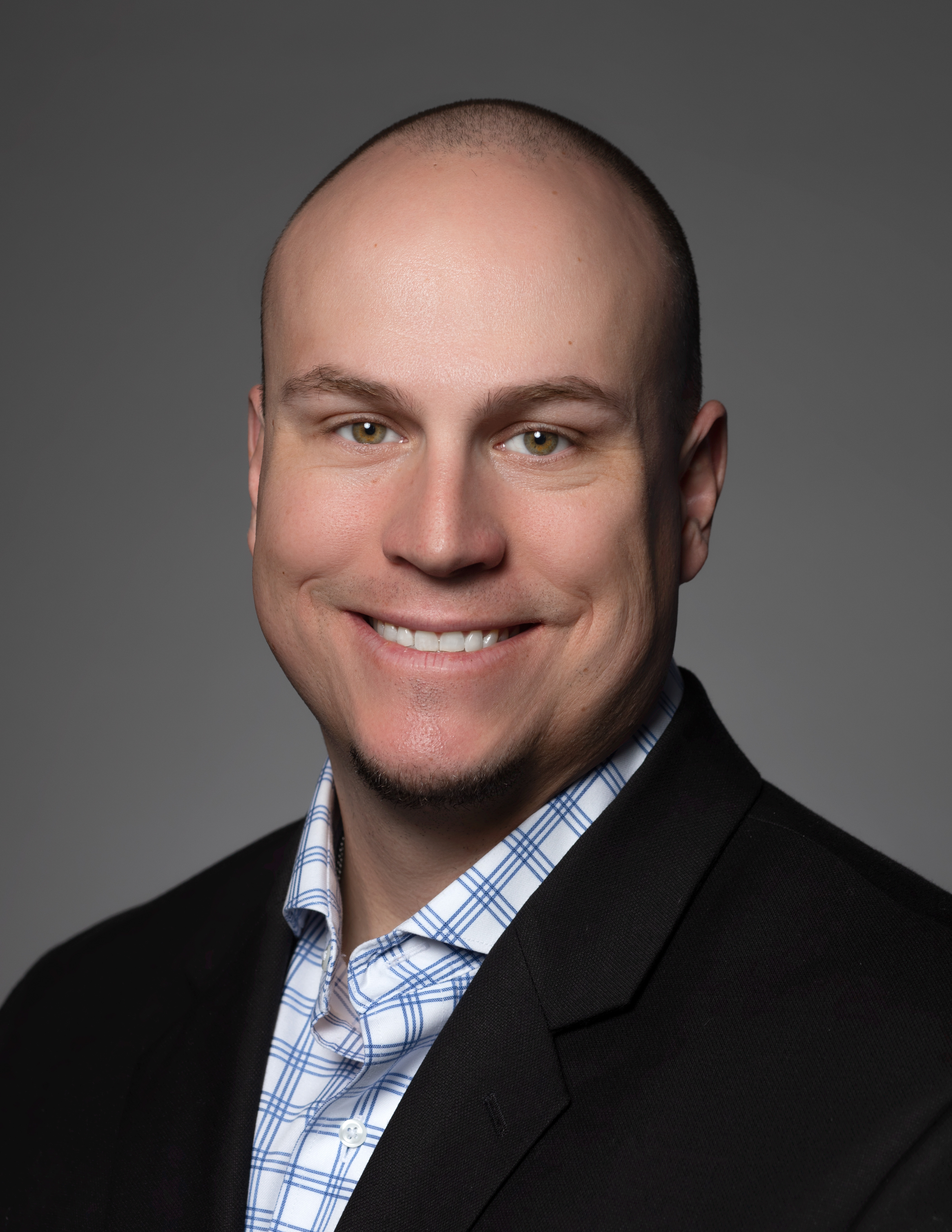 Jason Nimmo
Jason Nimmo has been in the glazing industry since 1999. He started his career as a glazier, working for the family business in La Junta, CO – Morgan and Sons Glass; and continued working as such throughout college. Jason achieved his BS Degree in Construction Management via Colorado State University in 2007. Directly after graduation he went to work for Harmon, Inc. – there Jason learned from a number of highly admirable industry professionals and leaders. In 2015, Jason went to work for Alliance Glazing Technologies – prior to launching Element13 – Jason was the Director of Operations for Alliance Glazing Technologies. Rewind…before life in construction – in 2002, Jason played football for Sonny Lubick and the CSU Rams, before ending the short career due to an ankle injury. In 2005, Jason placed 4th in the Colorado State Bodybuilding Championship and in 2009 he started a personal training side-hustle, known as 4:13 Fitness.
Jason enjoys any challenge and loves to coach football and spend time with his family; Erica, Braxton and Jocelyn – those three humans are truly the driving force behind why Jason does what he does!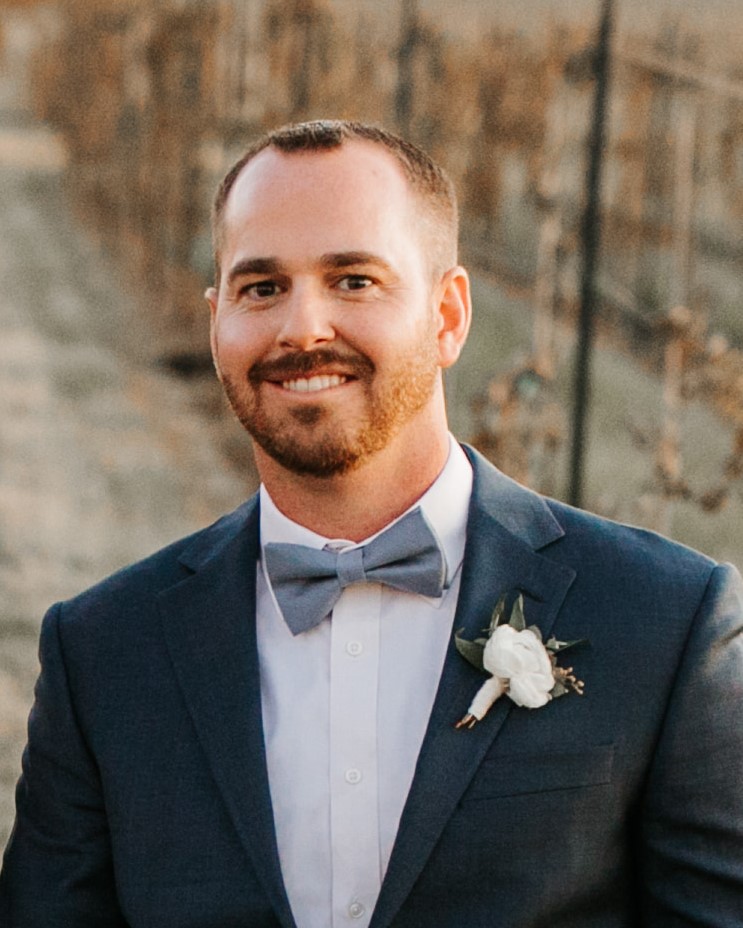 Brad Holt
Brad Holt has been in the glazing industry for 7 years and has a strong emphasis on preconstruction. Brad is a graduate of Kansas State University with a Bachelor of Science in Business Administration and a minor in Economics. He started his career with a top five contract glazier in Phoenix as an estimator, bidding work ranging from $500,000 to $25,000,000. After a few years in Phoenix, Brad moved to Denver to be closer to family, and continued his career with another top 10 glazing contractor. Brad has served as Estimator, Regional Preconstruction Manager, and Project Manager. Brad believes that building a strong relationship with vendors and clients (and anyone for that matter), is not only a key to success but a key to life.
In Brad's free time, he enjoys spending time with his wife, Jordan, and their dog Harley. They are both avid skiers/snowboarders and love any excuse to spend time in the mountains – winter or summer.
To say that safety is a core element, seems cliché – however, we truly want and need all of our employees to go home to their families and friends each day.
Safety is not a practice or a requirement, it's a lifestyle that requires a mental and physical commitment by every person on a project.
Safety is freedom from harm and danger; being proactive in identifying unsafe or hazardous conditions is of utmost importance.
Element
13

's Core Elements
Element13's "Core Elements" embody everything we believe in, everything we stand for and everything we want our teams to realize. Our Core Elements provide the WHY in what we do.
Responsiveness
By definition – "The quality of reacting quickly and positively."
Bringing this to the table each and every time we participate in a project, provides trust and value for our clients.
Having a responsive attitude and outlook creates a means for raving fans; both internally and externally.
Being responsive allows for a more fluid and productive project – things get done, quickly and positively
Innovation
Innovation is a key element in today's construction world – it really does "pay" to provide unique processes, procedures and means and methods for each project.
We re-conceptualize issues to discover practical and simplified solutions to difficult issues.
We challenge prevailing assumptions, within reason and code, to suggest better approaches.
We keep things simple by minimizing complexity. We invite our people to bring their ideas and solutions to all projects.
Safety
To say that safety is a core value, seems cliché – however, we truly want and need all of our employees to go home to their families and friends each day.
Safety is not a practice or a requirement, it's a lifestyle that requires a mental and physical commitment by every person on a project.
Safety is freedom from harm and danger; being proactive in identifying unsafe or hazardous conditions is of utmost importance.
Safety is about taking steps to avoid or reduce danger and risk; prevention is the backbone of staying safe.
Execution
We believe that this term defines the success of a project, contract or workplace. We base our decisions around executing to plan, schedule and quality parameters.
We are clear, concise and methodical in each project we're engaged on.
We provide more, positive feedback, to our people and our clients. Being a motivational factor in execution is key.
We strive to resolve conflicts quickly and positively, in an effort to build functional team unity.
Unparalleled Service
We've all read the book, "Raving Fans" – we pride ourselves on providing a next-level experience for our customers and our people.
It's one thing to say "we have good customer service", but it's something different when those customers are so overwhelmed and floored by the level we bring, that they can't stop telling everyone about it.
We keep our commitments – we always do what we say we're going to do.
We educate our customers.
We are consistent.
We acknowledge and own our problems and then go the extra mile to correct them.
We make sure everyone is on board with a plan, process, procedure or the like.
Perseverance
To persevere, means to endure long stints of persistence, regardless of difficulty, delay or adversity in achieving success, without changing the plan or direction. Tenacity is the same approach but changing the plan or direction, when previous efforts didn't work. Perseverance is the combination of persistence and tenacity.
We stick to the plan and strive to educate others of the importance of such, or we change the plan using the same drive and determination to achieve the same end goal.
We fight for the success of a project and sustain positivity and teamwork throughout all phases of a project.
Why does culture matter?
Relationships
"We can lift people up or take people down in our relationships. The entire population of the world, less yourself, is composed of everyone else. People are interested in the person who is interested in them. Never let the situation mean more than the relationship. All relationships need cultivation. Working together increases the odds of winning together."